Main Content


Economic Indicators Are Down
but Consumer Confidence Is Up
Kellar
Realty
Welcome to our website where it's all about real estate. Whether you're selling, renting or buying a home, just thinking about it, or looking for a property manager you've found the right website.
Times have changed; technology has taken a leading role in the world of residential real estate and we are taking our website to the next level. If you want to research, look at statistical data, or new ways of thinking in the buying and selling of real estate or just interested in what your home is worth, all are just a click of the mouse away!
So…if you're in the market, we've got the answer - Call today and talk to one of our friendly professionals!
Latest
Posts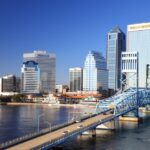 What it's like living in Jacksonville, FL
Table of Contents: Key benefits of living in Jacksonville, FL Prime location Wonderful weather Robust job market Incredible real estate options Top-performing schools Breathtaking attractions Find your dream home in Jacksonville today h2::before, h3::before {... [ Read More » ]