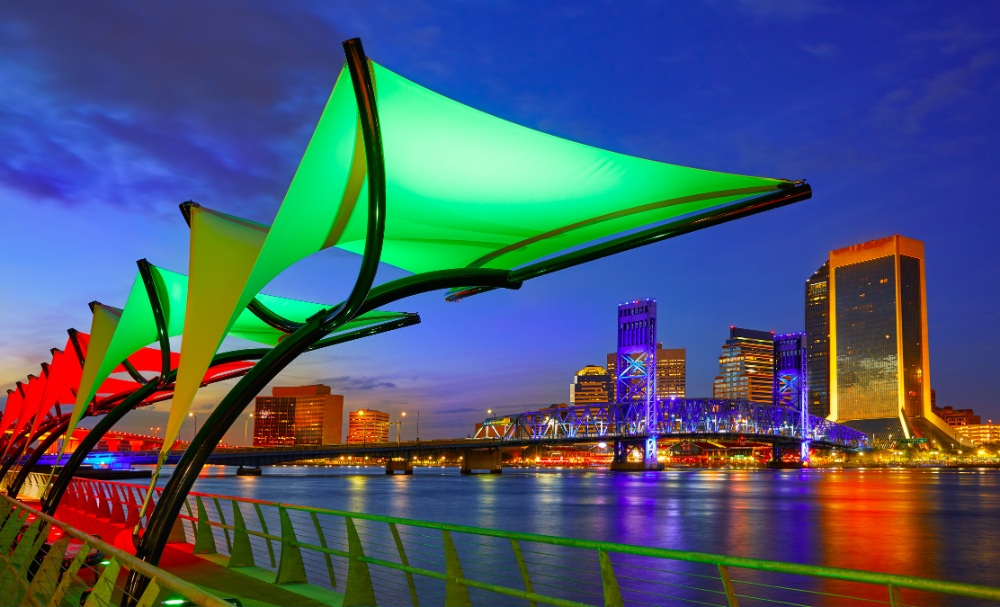 Florida has consistently ranked as one of the top locations for summer vacations and, in recent years, a top real estate destination. More so in Jacksonville FL, where homes for rent or for sale in the area are among the most sought-after in the entire state due to the wonderful warm weather, great schools, the lovely coastline, robust economy, and exciting options for retail, dining, and outdoor recreation.
Jacksonville has a population of roughly 955,000 as of the July 2021 U.S. Census. – a 0.5% uptick from the previous month's figure at around 950,000. In fact, the said metro area led all other places in the country in terms of professional "in-migration" from November 2020 to April 2021, according to a Workforce Report by LinkedIn. It was further observed that the onset of the pandemic didn't affect the continued migration of people to this progressive city. Jacksonville has also been consistently on the list of U.S. News & World Report's 25 Best Places to Live in the U.S.
Given all these promising economic indicators and characteristics, setting your sights on rental properties in Jacksonville FL for your next investment is a smart idea. This article will tackle the various nuances and perks of putting your investment money into this type of real estate.
All about Jacksonville FL rental properties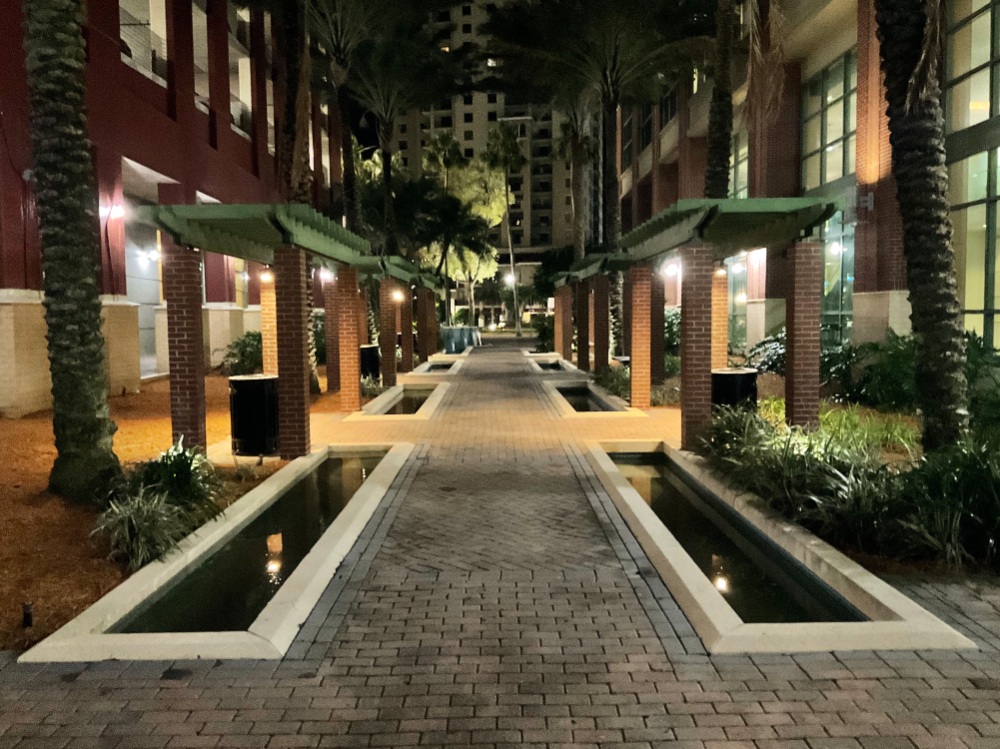 The City of Jacksonville is located in the northeastern part of the State. While not as popular as Miami or Tampa, its rapidly expanding economy and geography make it a top spot for real estate investments. Market reports comparing home values in the city at the height of the pandemic (February 2020 to February 2021) reflected a 21.1% jump to more than $165 billion – the highest in the country during that period. The primary driver behind this migration and growth was the need to relocate to more affordable cities that offered bigger spaces and vacation-like surroundings.
Jacksonville FL is also ripe for real estate investments, especially houses for rent, given the present market conditions where the area sees affordable properties, high rental rates, and property appreciation. Home values in Jacksonville, in fact, are 27% lower than the U.S. median while gross rents are 0.3% higher than the national median. Over the past three decades, home prices in this city have appreciated by an average of 4.3% annually, essentially bucking the general economic distress brought about by the global recession of the early 2000s.
Value of investing in Jacksonville FL rental properties
The massive wave of migration to Jacksonville and the rest of Florida is probably the biggest reason why investing in rental properties in this area is a wise idea. This, beautiful cultural diversity, coupled with the low cost of living that Jacksonville offers its residents, makes for an ideal living setup. The cost of living here is at 94.2, still lower than the national average primarily due to more affordable housing options. As a real estate investor, you benefit tremendously from the influx of people interested in taking advantage of all that this city in Duval County offers.
Those planning on starting a family or who already have school-age kids will also benefit from the plethora of good schools found in Jacksonville and the rest of Duval County. Moreover, institutions offering higher education are found within Jacksonville's borders, including Florida State College at Jacksonville, Jacksonville University, and the University of North Florida.
The great thing about the Jacksonville real estate market is that it's still relatively under the radar, with many investors still focused on the more well-known cities of Florida. This means that you can still get first dibs on Jacksonville's emerging rental property landscape. There is no better time than now to invest in real estate in Jacksonville, FL.
Elements to consider in your real estate investment
Below are four crucial elements to look at when considering a real estate investment in Jacksonville:
Rental prices: One must research current rental rates in your chosen neighborhood to know how your investment plan will fare. The higher the median rental property and lower the expenses, the higher the potential profit. As of July 2022, the average rent for a standard apartment in Jacksonville, FL measuring around 967 square feet is more than $1,500 per month. Luxury apartments meanwhile can go as high as $3,400.
Home prices: This statistic determines the capital required to invest in real estate within a locality. The lower the home prices, the more affordable your investment. As a result, you can dedicate more funding toward upgrading your rental property and getting better returns on your investment. In Jacksonville, homes were sold at a median price of around $305,000 in August and September.
Home price appreciation: Rental property investors regularly monitor market trends and their impact on the movement of home prices as these can also affect their investment bottom lines. Naturally, they look forward to an appreciation of home prices as this translates to better pricing of their respective properties. The good news in Jacksonville FL is that market experts are seeing a 22% appreciation in home prices well into the 4th quarter of 2022 despite the slowdown in market activity that other areas of the country are experiencing.
Population: A growing population reflects the extent of market demand. A consistently growing population rate in an area means that you are always assured of potential tenants renting your property. The rate of population growth can also determine the best pricing for your property as this leans largely on demand. Jacksonville, FL, is reportedly one of the country's fastest-growing cities and is expected to reach 1.66 million by 2022 and 2.54 million by 2060.
State incentives and tax breaks: The local government of Florida is committed to driving new business into the state's economy. In a bid to spur investments, the local government is offering different grants, investment models, and loans that allow for refunds of up to $3,000 for each new job created in the state. Florida residents are also not required to pay income taxes, including taxes on partnerships and sole proprietorships, as a way of giving residents more purchasing power. Moreover, if you're a first-time home buyer, you can enjoy up to $8,000 in tax credits. Given all of these perks, Jacksonville FL houses for rent are worth the hefty investment.
Jacksonville, FL, offers a rare market with positive cash flow alongside a strong home value appreciation and population growth. That said, homebuyers here should expect strong competition and bidding wars in this sellers' market. To date, 22% of homes here were bought at double their rates in 2014.
Advantages of investing in rental properties in Jacksonville FL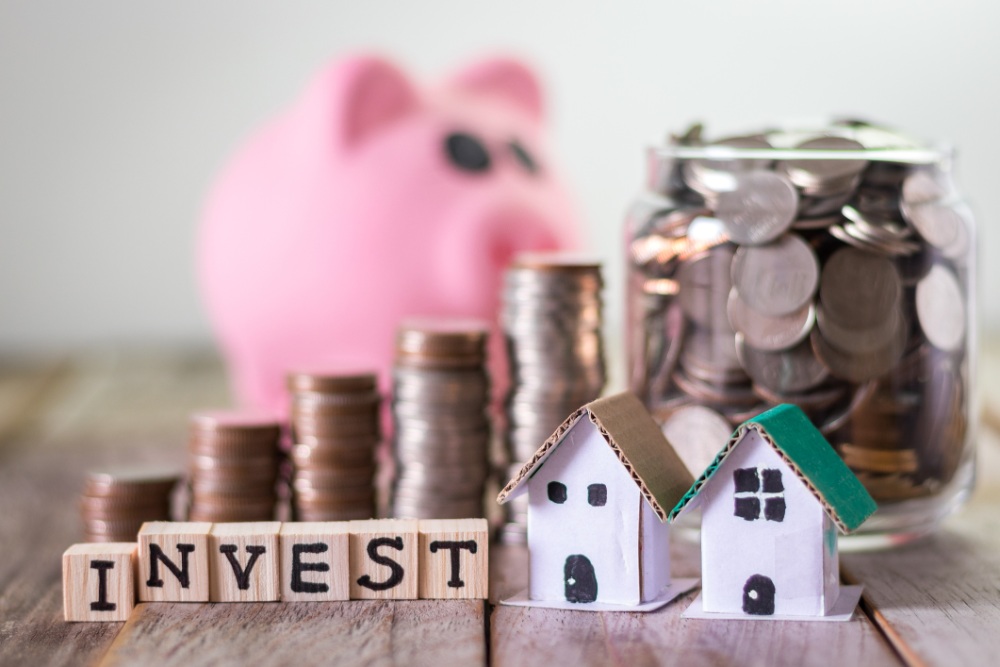 The Sunshine State attracts newcomers in droves, thus, creating a need for houses for rent in Jacksonville FL. Here are some key benefits of investing in rental properties in this beautiful Florida city.
Strong economic and job markets
Florida's economy is growing tremendously thanks to strong tourism and new business development. These developments positively impact real estate with more people willing and able to take up mortgages and buy property.
Given its strong economic outlook, Florida is expected to keep growing – and with more businesses come more job opportunities. A report by MoneyGeek reveals that Jacksonville – along with North Port FL and Austin TX – is among the top cities for job opportunities. Job growth increased 5.4% over nine months in 2021 while unemployment was at a manageable 4.6%.
The strongest industries in Jacksonville include (1) healthcare and social services, (2) retail, (3) finance, and (4) tourism/hospitality, with job growth evenly spread throughout the city. Zooming out to the state's economic health, Florida is known for its business-friendly government. It ranks high in terms of corporate taxes and the conduct of business while maintaining a low unionization rate.
Great warm weather
Florida's great weather is one of the reasons why more and more people are packing up to move to the Sunshine State. It's a favorite among retirees, young professionals, and snowbirds escaping the colder temperatures of the North. With a variety of attractions like the Jacksonville Zoo and Gardens, Kingsley Plantation, and world-class golf courses, investors can look forward to having a steady stream of long and short-term renters. It's also good to note that Jacksonville is only a two-hour drive to tourist favorites like Orlando, opening your rental to tourists who may want to take the scenic path to Walt Disney World.
Continuing migration to Florida
It only took a decade (2010 to 2020) for Florida's population to jump by nearly 3 million new settlers. And, as mentioned earlier in the 2021 LinkedIn Workforce Report, Jacksonville took in the highest number of professional migrants in the entire state.
With the influx of new residents comes a stronger demand for housing units. With the local housing inventory still falling short of the demand, new residents are also considering rentals – but even these are also running short due to the surge of new arrivals. This presents the opportunity for investors to justify higher rentals.
The onset of the COVID pandemic played a large part in the tremendous surge of migration to Jacksonville and the rest of Florida in general. With tightening safety protocols and lockdowns in other states like California and New York, plus the advent of the remote work concept as an answer to operation challenges of many companies, people became drawn to the more flexible general atmosphere of the Sunshine State. Even as companies are now urging their employees to return to the office setup, Jacksonville remains attractive to the state's new residents.
The high-performing local rental market
Compared to other key Florida cities like Orlando or Tampa, Jacksonville FL has the biggest spread of rental properties and the most affordable rental rates of the three. The average monthly rental for a house in Jacksonville, FL doesn't go beyond $2,000 although some homes for rent here could go as high as $18,000, especially multi-room estates situated by the waterfront.
Availability of rental property loans
Rental property loans can take you to the next level of investing. Whether your strategy is to go for a buy-and-hold or to refinance a real estate portfolio, rental property loans are an excellent alternative for those seeking capital. Several private money loan lenders can finance your rental investment. Rental investment lenders provide wealth for Jacksonville FL rental properties for both flipping and buy-and-hold.
Your loan can cover a good number of property types, including single-family homes, condominiums, townhouses, and multi-family properties, with providers offering up to 70% of the value. Typical fixed-rate terms would be five, seven, or ten years.
New construction
Construction is up in Florida, with new residential developments being established all over Jacksonville. Over the past two years, Jacksonville, FL's single-family construction permits have increased by over 35%, while multi-family permits have risen by a whopping 200%.
This spells good news, whether you're on the hunt for a home to be used as a primary residence or a new real estate investment in the area. New construction translates to a larger housing inventory and more homes to choose from. This increase in housing supply has also balanced the playing field, with buyers having more wiggle room to negotiate with sellers and builders.
Lifestyle and recreation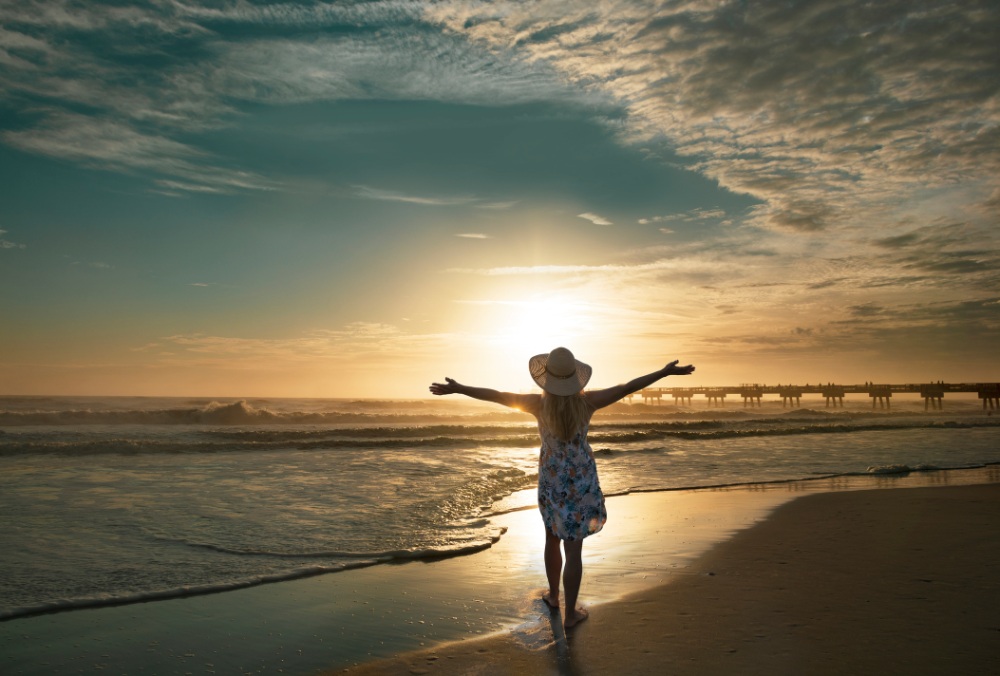 With the influx of new settlers from all over the country and even from other lands sharing their culture and experiences, you can expect Jacksonville FL to have something for everyone. The cultural diversity, coupled with a lovely subtropical climate and a homey suburban vibe, is something to look forward to. It's a city where modern conveniences and urban chic blend comfortably with beautiful parks and other wide-open spaces. Dining and entertainment options are just as readily available as the best beaches in the Sunshine State.
Some of the most-coveted properties for real estate investment in Jacksonville are those by the beachfront, as there will always be an excess of people wanting to live by the sea. At the same time, there is no shortage of urban excapades and conveniences to be enjoyed in the area. That said, there also won't be a shortage of potential tenants for your rental properties in Jacksonville. A steady income from rental payments is almost always assured here.
In addition to beaches, other popular places to visit in Jacksonville FL include the Catty Shack Ranch (a wildlife sanctuary), the Jacksonville Zoo and Gardens, and the renowned Timucuan Ecological and Historic Preserve – a coastal wetland on the fringes of the Atlantic. Those interested in the arts can visit the Cummer Museum of Art and Gardens, Museum of Contemporary Art (MOCA) Jacksonville, and many more.
The environment of Jacksonville is also ideal for golf, which is why the city is rife with many golf courses for those with a passion for the sport. The more popular ones have dramatic ocean views as a backdrop or are connected to the surrounding wetlands.
Find your new Jacksonville FL rental property investment with Kellar Realty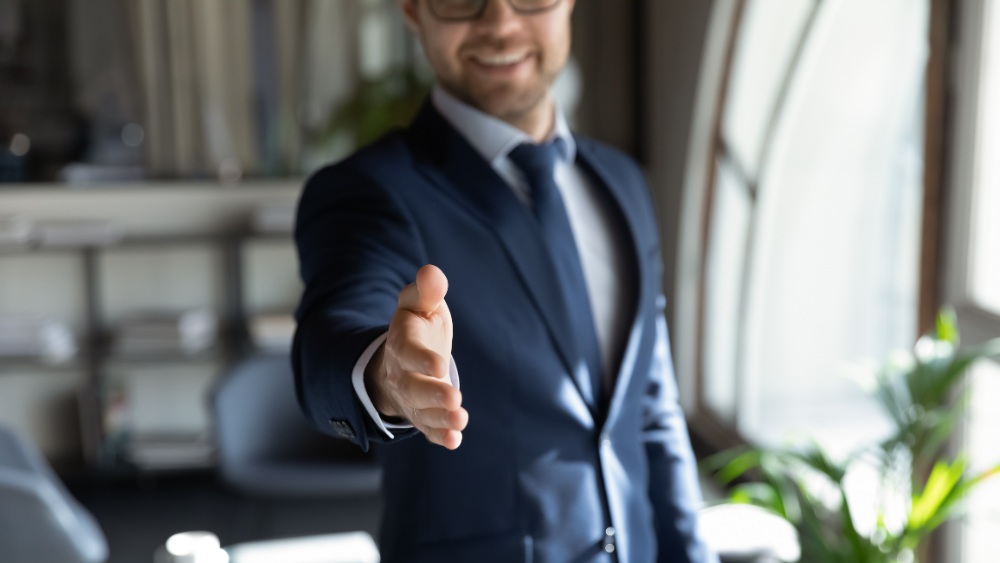 Investing in Jacksonville, FL for rental properties is a timely strategy for expanding your investment portfolio or creating new revenue streams. However, the process can be tedious, considering the many nuances that require you to invest not only your hard-earned money but also your time and effort to ensure success in your endeavor. Fortunately, we at Kellar Realty are the local experts who can help you as you go on this real estate journey.
Kellar Realty is a leading full-service real estate firm that provides a range of solutions, including property management, investment services, and seller representation to help make this real estate journey as personalized and efficient as possible.
Our team is comprised of experienced individuals with years of collective experience that can help you get the best deal on your property of choice. We have military real estate specialists and a certified negotiation expert taking top positions in our team, all of whom are committed to ensuring that your rental investment becomes sustainable and successful.
Ready to invest in the Jacksonville FL rental property market? Let's discuss your goals and make them a reality! Get in touch with us by calling 904.269.7253 or by sending your email to this address. You can also leave us a message contact us here.