New Construction Homes in Florida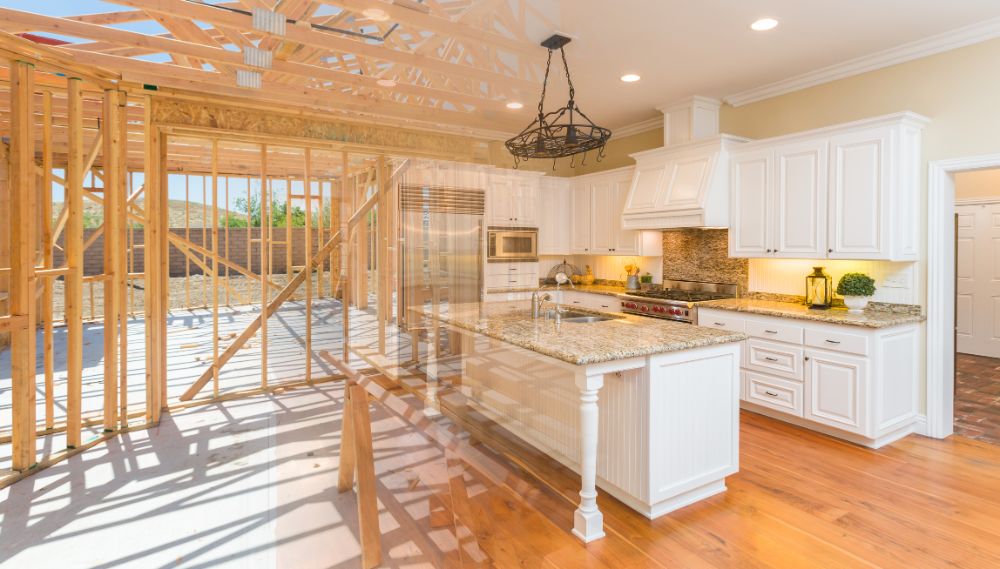 Florida's red-hot housing market has been great for property sellers and the real estate industry, but many buyers and investors – especially those at the entry-level and mid-range market – are struggling to find homes due to skyrocketing home prices and a lack of inventory. However, new construction homes can offer a possible solution to this buyer frustration.
Taking up 25.7% of the inventory in March 2021, new construction homes played a huge role in easing Florida's housing shortage during the first few months of the year.
In some cases, these new construction homes are better options than existing resale homes, offering features and advantages that can be difficult to find in the undersupplied Florida market, such as customizability, energy-efficiency, and pristine amenities.
But purchasing new construction homes is different from buying in the traditional resale market. While it's important to work with a Realtor who has in-depth market knowledge and experience in selling new construction homes, it also pays to have a li le know-how on the processes involved in new construction properties.
So, before you start on your homebuying journey, check out our ultimate guide to buying new construction homes in Florida and which communities may be right for you.
What are new construction homes?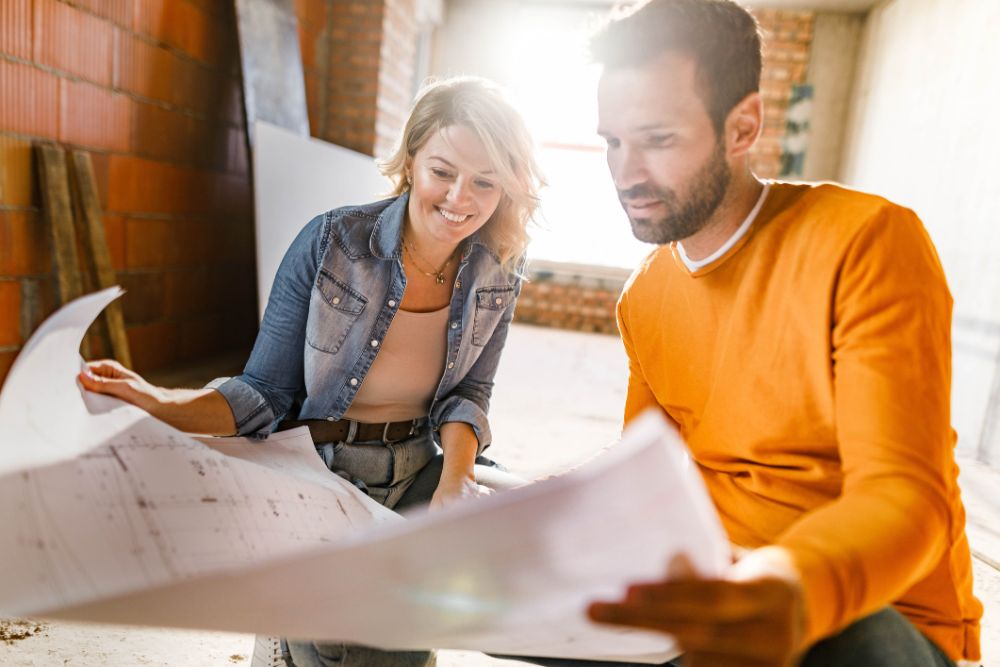 Building "new construction homes" can cover different kinds of properties, whether it's a single-family home, a multi-family structure, a condo or townhouse, or even plots of land. The bottom line is that these are "planned new constructions" to be built or developed by a building company, or recently built homes where you can be the first owner and resident.

Features of new construction homes
How is buying a new construction home different from buying other kinds of properties? When you purchase a resale home, the house is often in the same condition that it was in with the previous owner, and often renovations are only be done outside of the real estate transaction itself. But with new construction homes, you have benefits like:
The ability to customize your home. Possibly the best part about purchasing a new construction home is the opportunity to personalize it according to your taste and lifestyle. This can be agreed upon at planning, but amendments can even be made at the early development stage. You get to choose the home's exterior and interior features, ranging from major aspects like floor plans and built-in fixtures to details like paint color and outlet placement.
The latest trends in home design. Since these homes are new, you can expect them to have the latest architectural designs and features, such as dedicated home offices, indoor gardens and large windows, cozy interiors, bigger outdoor amenities, and creative screens or room dividers to delineate various living spaces.
Energy-efficient homes. Many builders are constantly investing to make newer homes energy efficient, such as using high-quality materials for insulation and air sealing or installing eco-friendly technology like smart-home thermostats and LED lighting. You can ask your builder about exploring other energy saving options. New homes in Florida are well placed to take advantage of improved energy efficient technologies.
Builder's warranty. All new home constructions come with a builder's warranty, which offers repairs and coverage on workmanship and materials for a certain amount of time. Warranties covering paint and drywall, HVAC, plumbing, and electrical systems only last for one to two years, while warranties for major structural defects like a roof collapse can last up to 10 years.
Types of new construction homes
The different types of new construction homes offer different advantages and varying degrees of customizability. Choosing the type of new construction home will determine your construction timeline, budget, and involvement.
To help you find the type that best suits you, here's a run-down of the most common types of new construction homes in Florida:
Production or tract homes. These are usually built in clusters within new home developments or planned communities outside the city core. Buyers can choose from a selection of floor plans, styles, bonus rooms, and other key fixtures and finishes. The locations of these homes are attractive as well, with access to exclusive amenities like community pools, recreation areas, gyms, round-the-clock security, and more.
Custom homes. This is the ideal type of new construction if you want a completely bespoke house. Unlike tract homes, custom homes are built one at a time on a lot you already own or one purchased from your builder. You get to work closely with an architect or a design-build firm during the design process and construction. This creative freedom often comes at a price, though – and you can expect to pay more for a custom home.
Spec homes. These homes are already built and move-in ready when listed. "Spec" is short for "speculative," meaning these homes have amenities and features that the builder thinks will attract a large pool of potential buyers. They also tend to be more affordable than other new construction types, since most of the work has been done and decisions have already been set. However, you may opt to make some surface-level changes – like a new paint job or appliances – once you own the property.
Lots or land. Like custom homes, buying empty or undeveloped land gives you much more freedom in building your home, as well as the ability to work at your own pace or to take the time you need to save up. Of course, there are also more processes involved, such as checking the zoning and condition of the property, filing for the necessary building permits, making basic utilities available, before then building the home from scratch.
How to buy a new construction home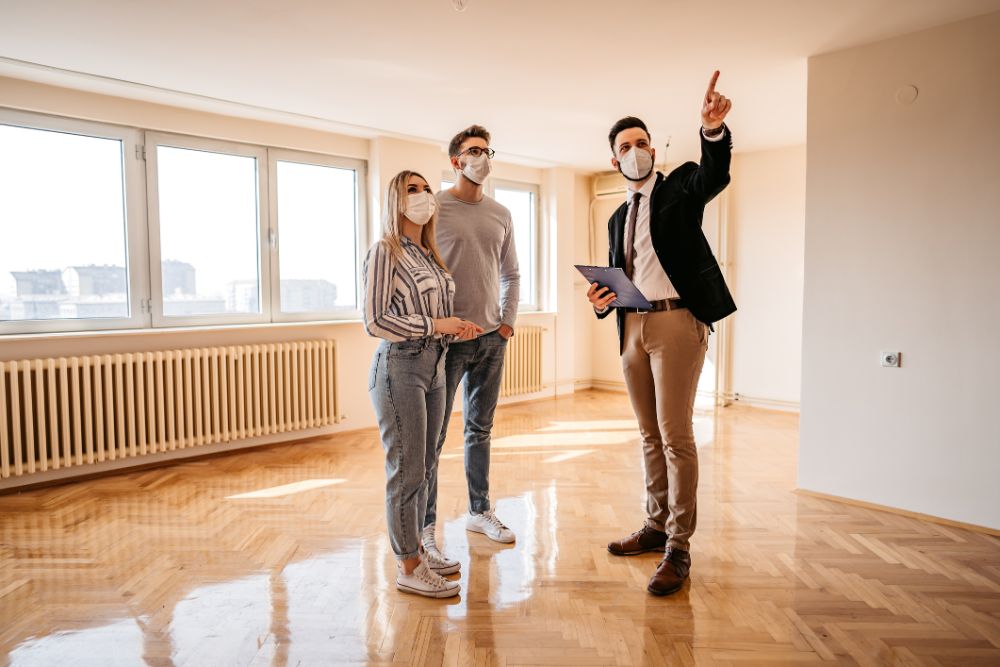 Work with a buyer's agent
Although there are no bidding wars when it comes to buying new construction homes, it's still crucial to hire a Realtor with experience in selling new homes in Florida.
Having a Realtor's knowledge and guidance can help you avoid risks like going over budget, signing vague contracts, and running into construction problems. To be more specific, here's what a buyer's agent can do for you:
They can help you navigate the market. Your agent has in-depth knowledge of Florida's market as well as local builder connections, which is a must have in finding new construction homes within your ideal budget and location.
They will crunch the numbers for you. According to HomeLight, the price of a newly built home is nearly 30% more than the average price of a resale home. An agent will help you calculate your budget, find a lender with the best rates or lender's fees, and recommend good insurance options so that you can get the most house value for your money.
They will read the fine print. Your agent knows their way around new construction contracts and warranties, so they will point out any inconsistencies or vague conditions. Moreover, they will know how to deal with problems that can crop up during the construction phase or home inspections, such as delays or structural defects.
They will negotiate for your best interest: The on-site agent and the builder will prioritize getting top dollar under the best conditions, and having a professional representing your interests pays off in the long run. While new construction homes won't go lower than its base price, a buyer's agent can help you negotiate for free upgrades or financial incentives.
Settle your finances
Both your agent and your builder have a network of lenders they can refer you to, but it's still wise to check the lender's background, rates, customer service reviews, and the processes involved in their construction loan products. Many Florida homebuilders also look for pre-qualification from your chosen lender to gauge your budget and purchasing power.
Take note that unlike traditional mortgages, which are released in full, home construction loans in Florida allow release advances or "draws" to fund the construction of the home until its completion. By then, the loan will either be converted to a traditional mortgage, or the lender will require you to obtain a separate traditional mortgage.

Know your builder's background
When you're weighing your options for new homes in Florida, thoroughly research the property's location and your potential builder. Depending on the type of new construction home, the property might be located in new or partially developed neighborhoods and communities. Ask your agent about nearby schools and amenities. It's certainly recommended that you take a drive around the area to see for yourself.
You can learn about the builder's reputation through reviews on their website and social media profiles, as well as sites like Google My Business and Better Business Bureau. Also make sure that the building company, architect, contractors, and engineers working on the property are licensed under Florida's Department of Business and Professional Regulation.
Be smart about choosing upgrades
Your total purchase price for a Florida new construction home will compose of three payments:
The base price. This covers the home's standard features, which usually consist of builder-grade materials and finishes.
Lot premium. The value of the property's location within the community.
The upgrades. These are based on additional home customizations and use of higher quality materials.
The price that you see advertised by builders is usually just the base price of the new construction home. The publicized price of a home will probably not reflect a home a builder will tour you through as there may be a mix of standard and customized features. Ask what features are not standard. Also ask about the look and quality of standard fixtures and design elements, and how much it would cost to upgrade them.
It's easy to go overboard with premium materials and additional custom features, but your agent will be there to help you consider your options and budget more objectively.

Don't skip the home inspections
Most homebuyers tend to bypass home inspections when purchasing a new construction home, since they are under the assumption that a newly built home won't have any major structural issues. Buyers can be overly trusting because builders typically handle all the city and county inspections through a third-party quality control company.
It's always better to be safe than sorry. The quality control team hired by the builder can't replace the services of a licensed home inspector. Hiring an inspector with an intimate knowledge of the building code in Florida will make sure your home is structurally secure and in the right condition throughout the building process.

New construction homes in Florida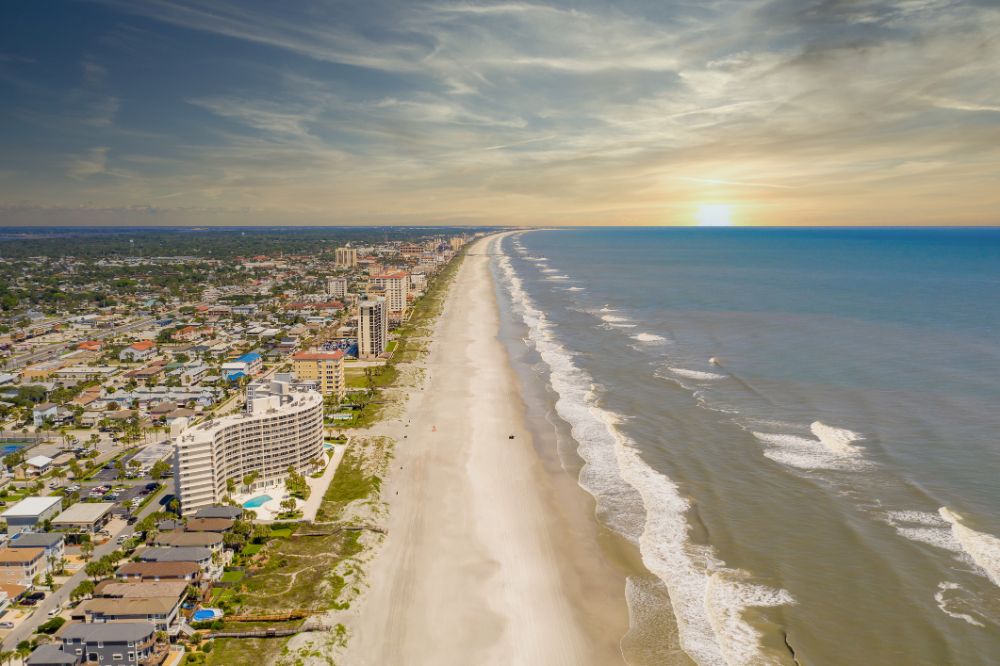 Florida market update
Before you start your search through Florida's new construction homes, here's an overview of the latest news and trends in the real estate market:
Where can you find new construction homes in Florida?
Even with these challenges, many still want to take their first steps to homeownership in Florida. Start your search for the perfect home in these amazing towns and cities in northeast Florida:
New construction homes by Kellar Realty
Buying new construction homes are wise investments. However, there are also many risks involved, ranging from extensive construction delays to going over budget. These can be difficult to address let alone resolve without the industry knowledge and services of a real estate and property management company like Kellar Realty. Indeed, having a realty professional often helps you from getting into these difficulties in the first place.
Our team at Kellar Realty provides full boutique real estate services, including property management, investment solutions, and buyer and seller representation. With Military Specialists and a Certified Negotiation Expert leading our team, we are committed to finding the best properties and investments for our clients.
Work with one of the best real estate companies in Florida today! Get in touch with the Kellar Realty Team by calling 904.269.7253 or 904.644.8674 or send us an email at info(at)kellarrealty(dotted)com. If you have any questions about buying new construction homes in northeast Florida, you can also send us a message here.