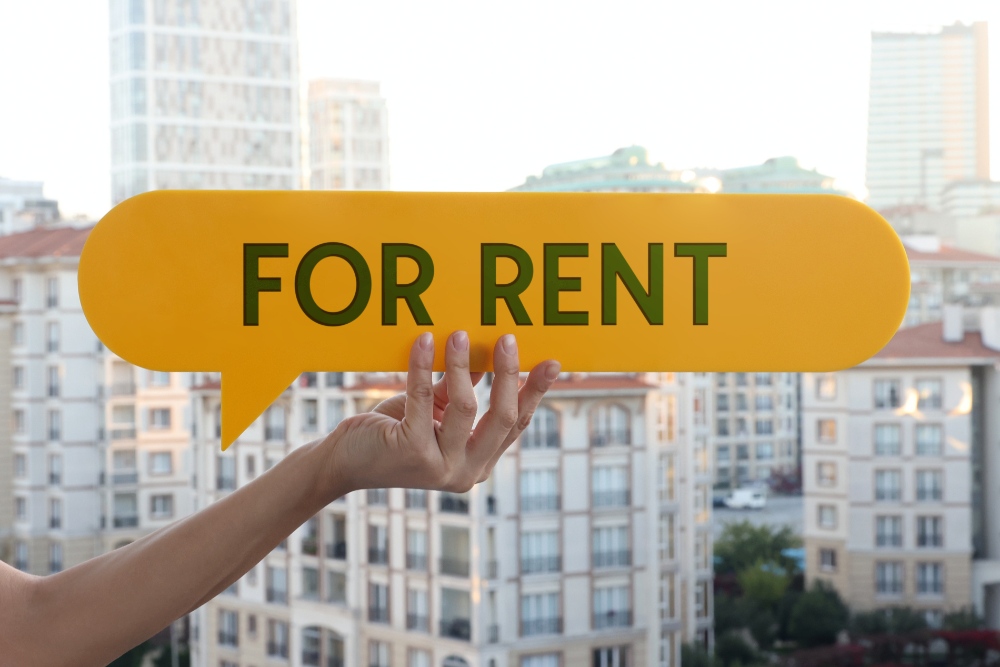 Whether you are looking for a vacation rental, a place to live for a long time, or an opportunity to invest in property, Florida is a thriving state with abundant opportunities for investors, tenants, vacationers, and retirees.
Florida has 1,350 miles of coastline, one of the longest coastlines of all the states. This makes tourism a major economy in Florida. People flock here to look for apartments and houses for rent so they can visit the hottest attractions, including Disney World, the Everglades, and the area's many posh resorts and pristine beaches. Other reasons for people searching for rentals in Florida include the pleasant subtropical climate, where residents and visitors get to experience warmth and sunshine all year round.
Jacksonville, located on the northern Atlantic shore, is Florida's largest city in terms of population. It's also the most important city in northern Florida. Jacksonville has a busy seaport and is known for its extensive financial and insurance industries. It is a welcoming community for students, young professionals, families, vacationers, and retirees. Experience Southern hospitality at its best in Jacksonville, also known as the River City by the Sea.
THE UPSIDE OF RENTING IN JACKSONVILLE, FL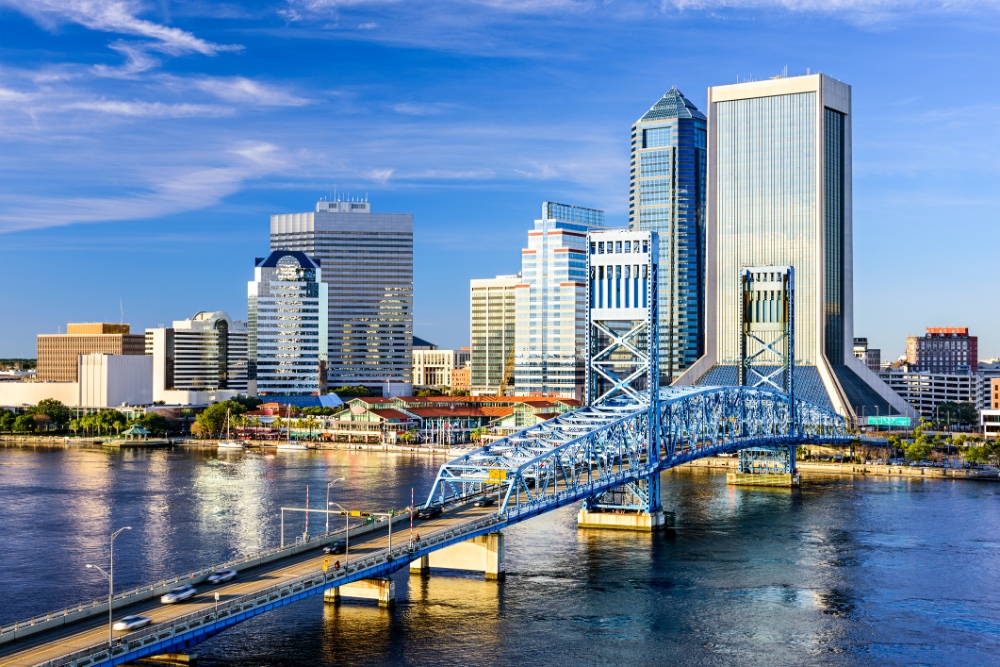 People are drawn to move into Jacksonville for having one of the lowest overall costs of living in Florida, with apartments for rent in Jacksonville, FL, being more affordable than other cities in the state. Rental properties here are also predominantly more modern than in other major United States cities. Many of these new apartment complexes and developments are located in Yellow Bluff, Oceanway, and Southside. If you are looking for a rental property with a bit more character, there are also houses and apartments for rent in historic neighborhoods like Riverside and Southside.
Rental options for real estate investors and tenants in Jacksonville include short-term and long-term rentals. Common rental properties include houses and apartments, to name a few. Whether you are looking for houses for rent in Jacksonville, FL, along the scenic coast or in the suburban outskirts, there is something for everyone in Jacksonville.
Are you a potential landlord looking for an investment rental property or a tenant looking for short-term or long-term house rentals in Florida? Here's our guide for everything you need to know about properties for rent in Jacksonville, FL.
FOR LANDLORDS AND INVESTORS: SHORT-TERM AND LONG-TERM HOUSE RENTALS IN FLORIDA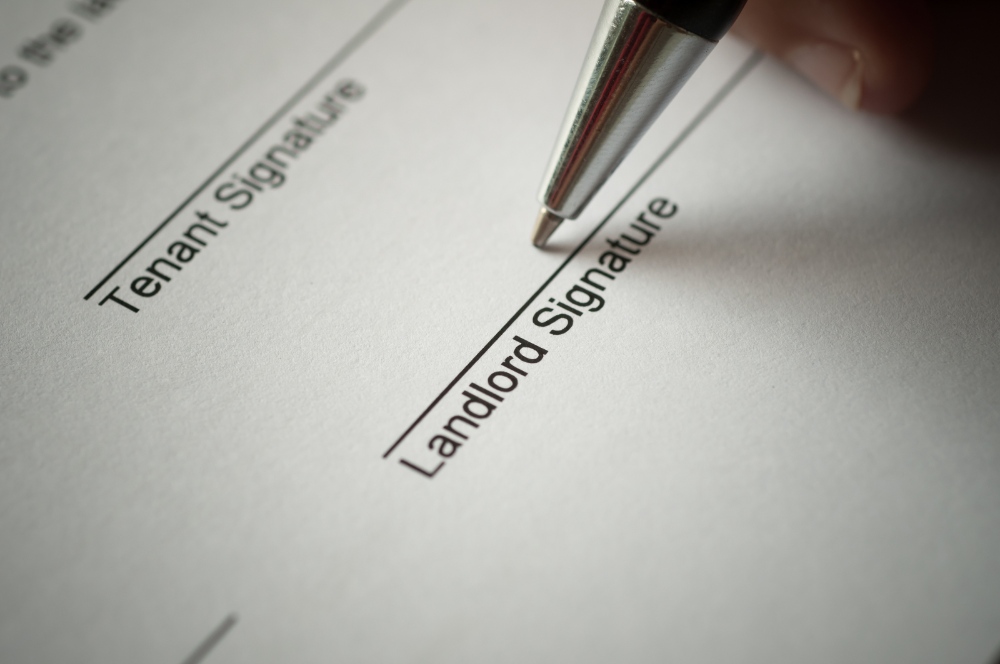 As a property investor, you want to get the most out of your investment. Will you get a better ROI on short-term rentals or long-term house rentals in Florida?
Furnished short-term rentals in Florida and other tourist locations are becoming popular alternatives to expensive hotels.
On the other hand, long-term house rentals ensure a more stable and consistent source of income with long-term leases and committed tenants.
Making a smart decision on what kind of rental to invest in depends on the location and opportunities available in that area.
Short-term rentals are ideal in Florida due to year-round vacationers looking to enjoy the tourist hotspots.
Long-term house rentals in Florida are also in high demand, especially apartments and single-family homes. Jacksonville is one of the top places to invest in long-term rentals, along with Cleveland and Ohio.
Benefits of having short-term renters
Furnished short-term rentals in Florida are ideal for tourists looking for affordable yet comfortable accommodations. Compared to expensive hotels, short-term rentals are cozier with the promise of a more in-depth cultural experience.
For investors, short-term renters mean:
Not being tied down to a problematic tenant
It's hard to find the perfect tenant even if you go through proper and extensive screening. You don't want to be stuck with a long-term renter who ends up flouting house rules, annoying neighbors, or delaying payments. Short-term renters, on the other hand, won't be around long enough for you to experience recurring problems. And if you decide to sell the property, you will not have to worry about moving your tenant out.
Running a high-demand vacation home
Owning furnished short-term rentals in the Sunshine State, especially in destination areas, means having tenants most times of the year, if not year round. Also, short-term rentals in tourist locations are usually listed at higher prices with nightly rates. The average price per night for a house rental in Florida is $614, with an average size of 2,190 square feet. For apartment rentals in Florida, the average price per night is $387, with an average size of 1,030 square feet. And if you, as owner, need to spend personal time in your own rental, you can simply block out the availability of your property on the days you occupy it.
Keeping up with repairs and maintenance
To ensure frequent bookings, you'll need to rely partly on how previous guests rate your rental. This means maintaining your property. Make sure it's spotless and that everything is functioning as they should before the next occupants arrive.
Higher gross income potential
With short-term rentals, you can easily adjust the rent to match the current market rate. This will help you maximize your gross rental income. Your property also may generate around two to three times the amount of monthly rent more than a long-term rental.
More families traveling
While demand for family-friendly, short-term rentals was always high before the pandemic, the return to normal means that more families will be "revenge" traveling or be extra eager to go on the road every chance they get. That ups the demand for short-term rentals. In addition, with more opportunities to work or learn remotely, families are no longer limited by designated holidays to get away.
Tax breaks and deductions
Many short-term vacation rentals are entitled to tax breaks and deductible property expenses by virtue of the fact that the property is not being leased long-term. Make sure to check local laws on rental properties.
Benefits of having long-term renters
As a traditional option for property investors, you can never go wrong with long-term house rentals in Florida.
For investors, long-term renters mean:
Guaranteed regular income
Long-term house rentals in Florida means a guaranteed regular income. You don't have to worry about the scarcity of guests during off season.
Less advertising and marketing
With a long-term rental property, you only need to list your property and advertise when your tenant leaves or does not renew their contract. You will also have the right to require advance notice, so you can have time to advertise your property to look for a new tenant.
No utility costs
In long-term rental properties, tenants usually pay for their electricity, water, and internet connection. With short-term rentals, the owner is expected to pay for all utilities.
Basic maintenance is the tenant's responsibility
Long-term tenants are expected to keep the house in good condition. This means everything from maintenance to minor repairs. You can provide your tenant a list of your go-to contractors should they need help. As owner or landlord, your responsibility is to take on major repairs.
Easier to finance
When you apply for a loan to buy rental property, lenders prefer financing long-term rentals. These properties are less of a risk than short-term rentals because there are fewer tenant turnovers and the rental income is predictable. As such, lenders are willing to offer more attractive interest rates and financing terms.
Economical property management
Houses and apartments for long-term lease typically pay lower professional property management fees because there is less work involved insofar as maintenance and administration are concerned.
What's the right investment option for you?
Depending on the location and type of property, both long-term and short-term rentals have advantages. However, there are also factors to consider to help you decide.
Short-term rentals typically require more visits from you to keep units maintained. This means frequent communication or interaction with guests. If you're managing the property yourself and you don't live close to the location of your rental, this could be inconvenient for you. Hiring a property manager is the best solution.
More cleaning, repairing, and maintenance for short-term rentals also mean higher management costs of up to 30% of the rent collected.
Short-term rentals need to be fully furnished and have complete amenities for the property to become a more attractive alternative to hotels.
Some municipalities have stricter rules for short-term rentals. Therefore, be aware of local laws regulating short-term rentals, including maximum occupancy and occupancy tax.
Long-term rentals require stricter management of your cash flow. You also have less leeway to charge higher rates because of your lease agreement.
Long-term tenants can potentially create more wear and tear on your property, furniture, and appliances due to frequent usage.
You might get stuck with a problematic long-term tenant until their lease runs out. Evicting a tenant requires an expensive and time-consuming process.
Long-term rental landlords must comply with strict privacy laws, so it's more difficult to assess and repair damages regularly. You should properly notify the tenant before conducting any inspections.
FOR TENANTS: SHORT-TERM AND LONG-TERM HOUSE RENTALS IN FLORIDA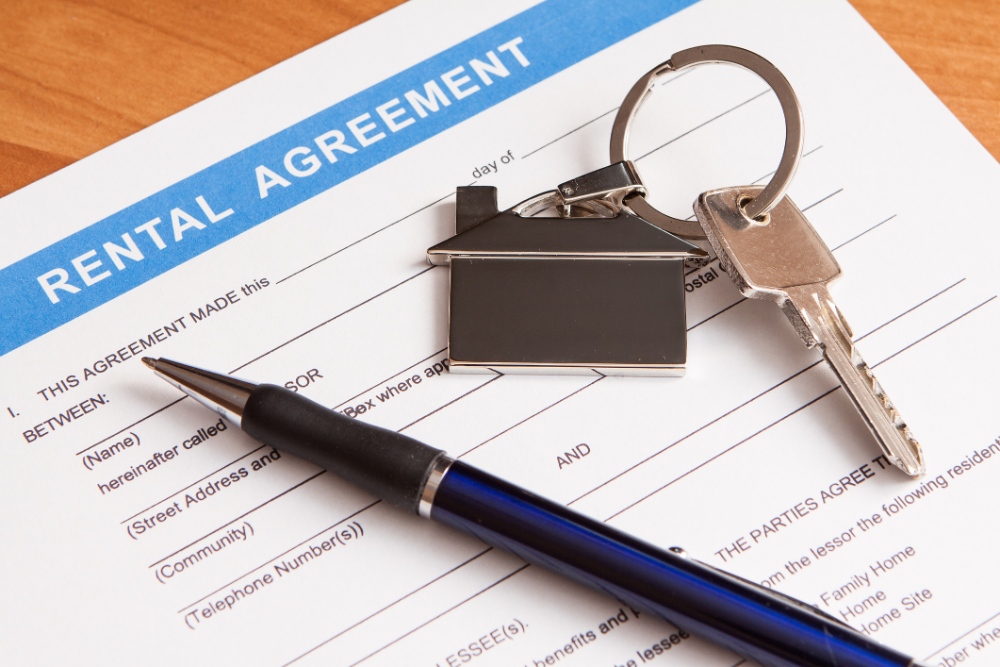 Renting short-term and long-term have their benefits and drawbacks. The pros and cons depend on the length of time you need to stay in the area and the purpose of your stay (vacation accommodation, a new job or school, a change in status like retirement). Here are some of the top factors to help you make an informed decision
Benefits of renting short-term
When you rent short term, you're looking to stay overnight for up to  several weeks. According to Florida Statutes, short-term rentals are defined as a place that tenants rent more than three times in a calendar year for less than 30 days.
For tenants, short-term rentals mean:
Wider choices
There are more options now when it comes to accommodations. Before, people were limited to hotels and motels, or staying with family or friends. Today, the choices have widened to include condos, houses, apartments, or dwellings in experiential locales.  Short-term rentals also come fully furnished with amenities to make your stay more convenient and comfortable.
Turnkey accommodations for less
Think of the new short-term rentals as the combination of staying in a hotel but at a more affordable price.
No commitments
Short-term renting is not just for vacations. It also allows you to have a place to stay without committing to a monthly or yearly arrangement, especially if you plan to stay for just a few weeks but less than a month.
You don't have to worry about maintenance
As you will only be staying for a short time, the landlord or property owner is responsible for the routine maintenance and repairs that are usually undertaken before and after every tenancy.
Benefits of renting long-term
Rental properties in Florida are considered long-term rentals if tenants stay for at least 181 days. If you're a digital nomad  or plan to move to Jacksonville, FL, to work, study, start a family, retire, or any other purpose that requires you to stay put for a long time or even permanently, long-term renting may be the best option for you.
For tenants, long-term rentals mean:
Lower rates
As mentioned, a long-term contract usually comes with lower rental rates than short-term rentals. You also have the option to rent a fully furnished space or an unfurnished unit you plan to decorate yourself.
The ability to test run the area
Before you commit to moving full time, consider living in the area for about a month before deciding if you want to become a permanent resident. A long-term rental is ideal for this. You can choose to rent a space for a few months or immerse yourself for a year just to see how things pan out.
Saving on upkeep and recurring expenses
As a long-term renter, you save on costs like taxes, insurance, and maintenance, compared to maintaining your own house. Renters' insurance is less expensive as well at around $15 to $20 per month versus around $100 to insure a house you own
The perks of flexibility
Long-term renting gives you the freedom to move anywhere you want in the future without going through the time and expense it takes to sell a home. Once your contract is up, you can also choose another rental with the space, amenities, or opportunities suitable to your changing needs.
What's the right rental option for you?
Depending on what you need and the length of your stay, both long-term and short-term renting have advantages. However, there are also factors to consider to help you decide.
Short-term rentals are usually more expensive than long-term rentals especially in high-demand areas like vacation hotspots. The shorter the lease is, the more expensive the rent tends to be. The average price for vacation rentals in Florida is $57 per night.
Long-term rentals lock you into a legally binding lease agreement that comes with penalties if you decide to terminate the contract early.
The longer the lease time, the less likely it is to have the landlord around to conduct maintenance. That responsibility will fall on you as the long-term occupant of the property.
A long-term rental house or apartment may not come fully furnished – especially if the rent is low.
MAKE THE BEST DECISION WITH KELLAR REALTY & PROPERTY MANAGEMENT INC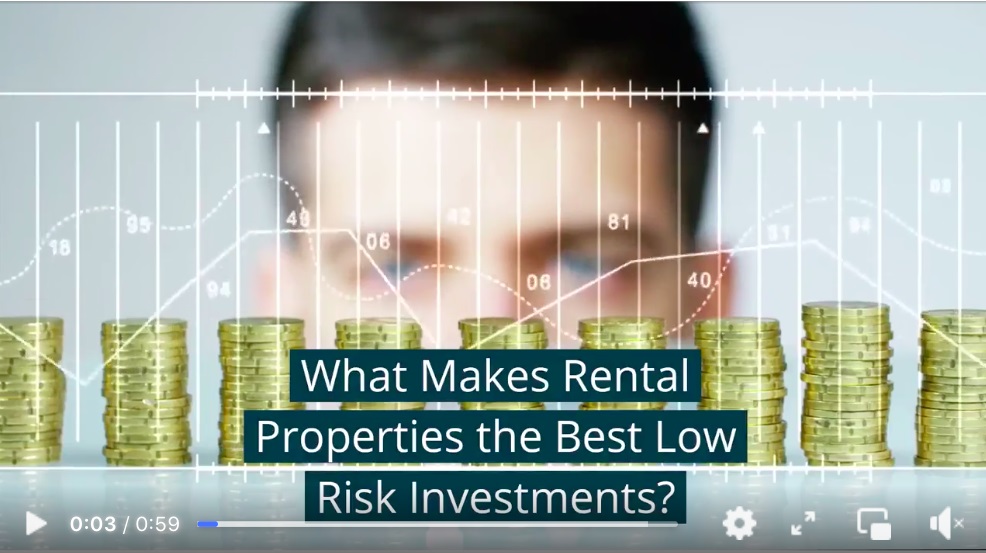 Facebook video: https://fb.watch/hrCmWy8reu/
While there are pros and cons to short-term and long-term rentals, whether as property owner or tenant, asking the right questions and working with the right real estate and property management company is key to optimal returns.
Here at Kellar Realty & Property Management Inc, we have an expert team of agents and property managers who can help you find the right investment rental property in Jacksonville, FL and surrounding areas. Let us know what you need and we will commit our full attention and service to you.
Whether you are an investor or tenant, find the rental you need in Jacksonville, FL. Call 904.269.7253 or 904.644.8674 or contact us here to get started.