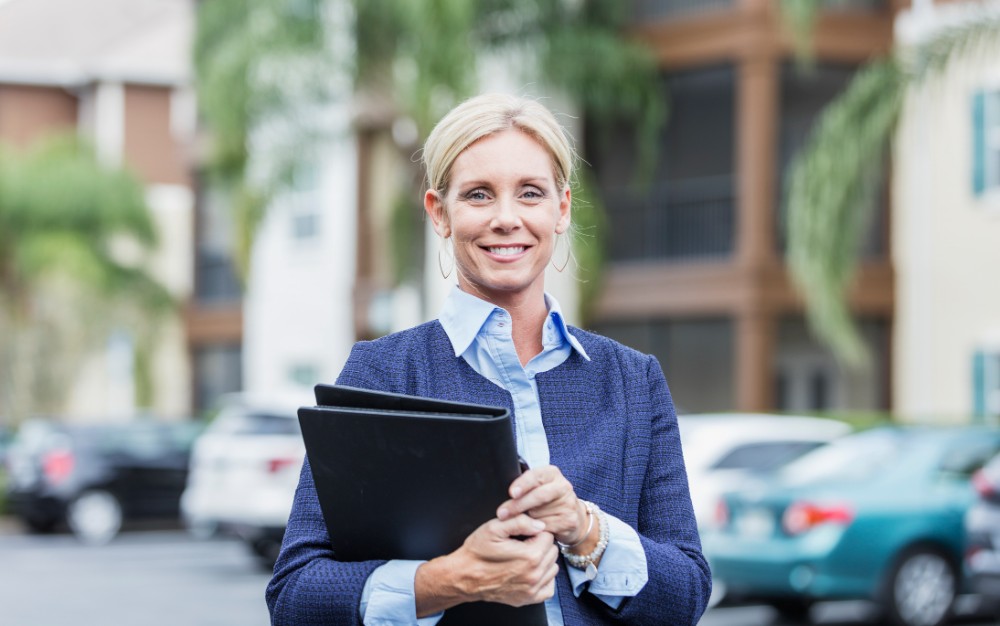 Part of every savvy real estate investor's team is an experienced property manager (or two) that handles the daily operations of their assets, be it a commercial space in Downtown Jacksonville, an apartment building in Orange Park, or a rental home somewhere in historic St. Augustine, the oldest city in the United States.
That said, hiring a property manager isn't always a priority for some investors. The decision is usually based on certain circumstances which also depends on the unique needs of each property owner. But over time, many real estate investors eventually look for a property manager.
Don't wait until it's too late. Hire a professional property manager and enjoy the fruits of your investment. This essential guide should help you get started with property management in Florida. For more information, reach out to the Kellar Realty Team.
What is property management?
Property management, in the simplest terms, is the overseeing of day-to-day tasks for the efficient operations of rental properties, whether it's residential, commercial, or industrial. The property manager steps in and takes the role of the landlord, only handing major decisions to the actual property owner should the need arise.
Being a landlord and property management in a nutshell are labor-intensive, which is why it's no surprise that there are over 310,000 property management companies registered in the U.S.
What does a property manager do?
A property manager takes care of the grunt work, which includes:
Setting and collecting rent
Attracting and screening tenants
Representing the property owners legally
Evicting rogue tenants
Liaising transactions between the property owners, tenants, or other third-party contractors
Handling property- and tenant-related issues
Overseeing finances and records; and
Scheduling maintenance
How much does property management cost?
It depends on several factors. The scope of the work will play a significant role in the pricing, so will the location of the property and the experience of the property management company. Some property managers in Florida are required to be licensed brokers— another factor that can affect the fees.
Property management fees may or may not include the following:
Initial set-up
Monthly management fees
Rent percentage
Tenant placement
Early termination
Evictio
Get in touch with us to learn more about our pricing.
Do you need to hire a property manager?
Now, the question is: do you need a property management company to handle your real estate assets here in Northeast Florida? Here are some considerations to think of:
You want to be a Section 8 landlord
A Section 8 landlord is one who rents out properties classified as affordable housing to low-income tenants. In Florida, there are specific stipulations to qualify for the program, including screening tenants and deciding who gets to receive a voucher.
If you don't want to or don't have the time to manage the technicalities of the process (especially after you qualify), hiring a company that specializes in property management in Florida might be beneficial to you.
You can afford to pay a property manager
A property manager can charge anywhere from 4% to 10% of your property's monthly gross income. If you have enough funds to ensure timely payments, a property management company will be great for you.
You don't want to handle payroll and other employment-related matters
As a landlord, you either need to do everything yourself or hire someone to take care of things for you. If you opt for the latter, you become an employer. You will need to take care of important aspects of the role such as managing payroll or complying with various legal requirements.
On the other hand, hiring a property management company frees you from these tasks. You can only focus on paying them while they pay other contractors for you.
You have multiple rental properties
If you have several rentals in your portfolio, it can become cumbersome to manage everything by yourself. This is especially true if you own multi-family units like condos or multi-story apartments, as well as a handful of single-family rentals.
Hiring a property manager will allow you to turn over the management of your properties to professionals. This will leave you with the time to handle other parts of your business or to simply enjoy your leisure time.
You live far from your rental units
Perhaps you live on the other side of Florida, out of state, or even abroad. The challenges of managing your properties can double if you do it remotely.
You can avoid all the mishaps by hiring a property management company. This will not only make sure that your rentals are being taken care of, but you also get to entrust the navigation of Florida-specific regulations to the professionals.
You have no experience with property management
Is it your first time handling a rental property? Instead of learning everything by yourself in a rush, it's best to leave property management to an expert especially if you have the funds. To some first-timers, hiring a property manager may seem costly. In the long run, however, a well-managed rental is worth it.
You don't have a lot of time
Being a landlord is a full-time job. And in some cases, property management goes on 24/7. You'll have to be on call to address any issue, whether it's a leaky pipe or disputes between tenants. The list of things to do can get extremely long.
This can be challenging if you're currently employed or handling several other things in your life. Hiring a property manager will lighten your load.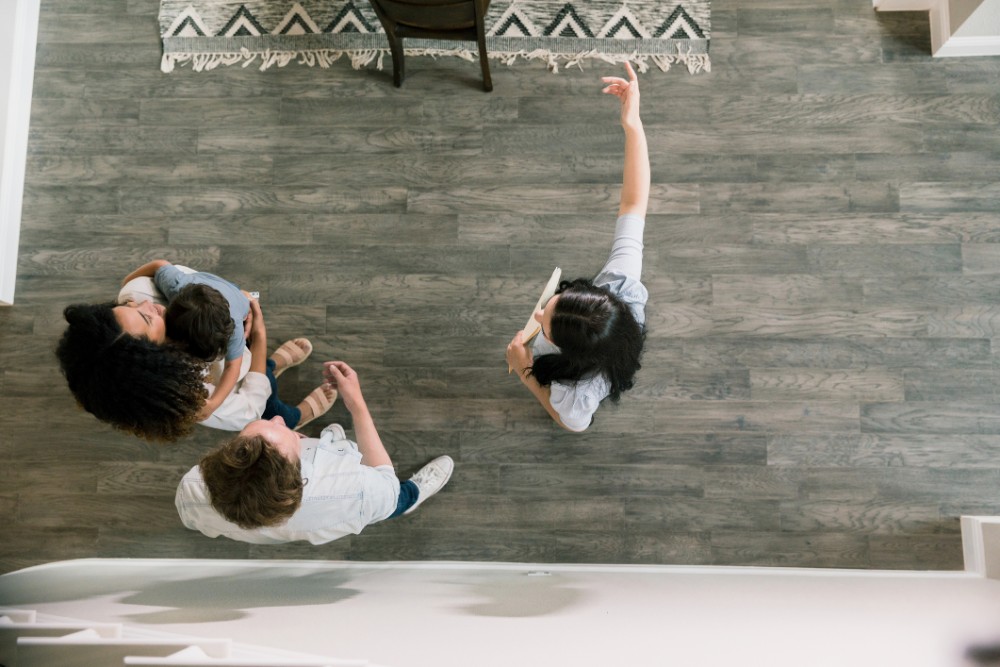 What are the benefits of hiring a property manager?
There are various perks to hiring a property management team, which is why there has been a 3.5% increase in the number of companies that provide these services in the United States. It's particularly popular in areas like Florida, California, and New York.
When you work with a property management company in Florida, you can look forward to these benefits:
Legal compliance
Real estate management is subject to various stipulations, as set forth in leases and rental laws. In Florida, for example, a landlord has varying responsibilities to tenants depending on the type of rental unit.
If you own and are renting out a single-family home or duplex, for example, you need to comply with building, health, and housing codes. You also need to ensure the timely maintenance of interior and exterior structures, such as the roof, windows, and floors of the unit. This differs from being the landlord of an apartment complex, because in addition to managing both functions, you also need to take care of garbage disposal facilities, pest exterminations, winter heating and water facilities, and locks and keys, among others.
Having to navigate all these legalities can be challenging, especially if you don't have a lot of experience in the field. But with a property manager, you can be confident all of your rental properties are legally compliant.
Getting and retaining quality tenants
Finding and keeping quality tenants is not always a walk in the park. The COVID-19 pandemic has made things even more complex for rental investors, as job losses and other economic factors affected tenants' ability to pay their rent on time.
Working with a property management team in Green Cove Springs or in other areas in Florida will free you from the stresses of needing to keep your tenants accountable to their responsibilities. Your team can market your rental units and screen tenants to ensure that they have:
No criminal convictions, as one in five tenant applicants has been found to have a criminal record
Have a clean eviction record, since evictions can cost a landlord as much as $3,500
Have good credit history, as well as don't have derogatory credit remarks, don't have a habit of late payments, and don't have staggering debt
Have stable income; and
Are honest and responsible
All these are quite formidable to take on, and a team that specializes in property management in Middleburg and other areas of Northeast Florida can handle these for you.
Curbing rent collection issues
According to the findings of a survey sent to 58,000 rental property owners in the United States, rental revenues from 2019 to 2020 dropped by more than 20%, while changing common landlord practices. For example, while only 15% of landlords in 2019 granted payment extensions, almost 50% of them did in 2020.
Similarly, landlords don't have sound strategies in place to protect them from missed payments. It has been found that 69% of landlords are not aware of rent default insurance, and only 4% have it.
By hiring property management experts, you won't have to worry about rent collection issues. Your team will take care of reminding tenants of timely rent payment and handling the various issues that could arise out of that process.
Timely and cost-effective maintenance
Did you know that during the pandemic, 28% of landlords deferred maintenance and 27% of tenants said their maintenance requests were ignored? More than 56% of maintenance that has been put off costs between $1,000 and $9,999, and 62% of landlords point to financial difficulties as the reason.
Timely maintenance is cost-effective maintenance, and a trusted team that specializes in property management in Florida will tell you that. Preventive maintenance helps make sure that:
Your rental properties are at their best condition
You won't need to pay for frequent repairs and upgrades
You comply with legal requirements; and
Your tenants are happy
Additionally, proper maintenance helps preserve or even add to your rental property's value.
Reducing vacancy periods
Vacancies are non-profit generating days. When it piles up, it can pose a significant toll on your rental properties. For example, if one of your units generates a monthly rent of $1,000 and it's sitting vacant for a year, that's a loss of $12,000. On top of that, you will need to pay for maintenance and other fees.
A property manager can actively market your rental properties, which can reduce their vacancy period. You won't need to worry about generating interest for your properties and losing money as your team can work on advertising your available units and finding the best tenants.
Better tenant experience
A property management company in Florida can focus on delivering a great quality of life for your tenants. This value cannot be understated, as market data suggests that tenants are willing to pay more for better experiences. In fact, 93.6% of multifamily residents will pay more for better onsite amenities, and 90.3% of millennials will do the same. Furthermore, you are likely to retain your tenants if they're having a lovely time living in your rental.
Property managers have in-depth knowledge of trends that shape tenant behavior. They can design your rental policies and processes to meet tenant requirements. Additionally, they interact with your tenants and are thus privy to what tenants expect from your rental properties.
Qualities you need in a property manager
Ready to hire your property manager in Florida? Here are several things to look for:
Active broker license
In Florida, property managers need to be licensed brokers. This is because leasing and renting properties are categorized as real estate activities in the state. To obtain this license, one must first secure a high school diploma and be at least 18 years old. Additionally, they need to:
complete a 27-hour pre-licensing course for brokers approved by the Florida Real Estate Commission
submit application documents and requirements
obtain a grade of 75 or higher in the Florida Real Estate Broker Examination
complete a DBPR RE 13 Broker Transaction form; and
complete a 60-hour post-licensing course for brokers before their first license expires
There are exceptions to this licensing requirement. If you, as a landlord, hire someone to manage your properties for you and you pay them a salary instead of a commission, your property manager does not need to have an active broker's license.
However, that requires becoming an employer, and if you don't want to contend with the legal requirements of the role, choose a property manager with the appropriate license.
Extensive local knowledge
Your property management team should also be an expert in the local rental market. This is especially helpful if you have more than one rental property or are aiming to invest in more than one rental property in different areas of the state.
According to the National Association of Realtors, several metropolitan areas in Florida are seeing at least a 20% increase in rent growth. These include Naples, Fort Myers, Palm Beach, Orlando, Tampa, Fort Lauderdale, Port St. Lucie, and Punta Gorda.
This growth is also not expected to slow down soon, as demand has surpassed supply, particularly in the main metro areas in Florida. In Orlando, for example, 4,815 more units were absorbed compared to the number of units that were delivered.
Similarly, in Jacksonville (and other areas in Northeast Florida), the rental market continues to draw in a lot of interest. In fact, the Florida Apartment Association says that occupancy rates in the region are at a record high, and apartment vacancies have reached record-lows. Rents in Jacksonville have also increased by 20% within the past year.
A good property management company is going to help you take advantage of these local trends and cash in on their value. They will harness their local knowledge to guide you toward maximizing the profitability of your properties.
24/7 availability
It is also important to choose a property manager that you can rely on round-the-clock. There are multiple issues that could arise out of your rental properties, and your tenants will need someone that they can actively call when emergencies happen.
Comprehensive suite of services
Finally, your rental property manager must be able to do more than one thing. This helps in not only saving costs, as you won't need to outsource several functions to differing contractors; it also harmonizes policies and processes in your rental units and boosts your tenants' quality of life.
Some of the services that your property management company should be able to cover include, but are not limited to:
Apartment listings and advertising
Tenant screenings
Tenant communication
Rent collection
Rent setting
Tenant dispute management; and
Preventive and reactive maintenance
Founded by Edward Kellar, Kellar Realty & Property Management offers all the above and more for property investors in and around Northeast Florida. We are a team composed of experienced associates who are committed to helping investors like you to fully capitalize on your rental properties while delivering excellent experiences to your tenants.
We provide a full suite of services for investment properties, from residential property management and leasing to lease-only services. Our team will handle everything from processing tenant applications to conducting move-out inspections, as well as help you establish fair rental prices through sound market analysis.
Our team will guide you toward optimizing your investment rentals through recommendations that can boost the marketability of your properties. And more importantly, we will help you navigate legal technicalities and requirements to stay compliant.
Get in touch with us at 904.269.7253 or contact us here.